Accesstuner Update – Monitor Search Feature
A new filter feature has been added for the Accesstuner software.  The new filter is for the gauges/monitors selection window and will function similarly to the table filter feature.  Details on the feature are shown below.
Go to the Gauge list tab.
In the top right corner, there is a monitor filter field.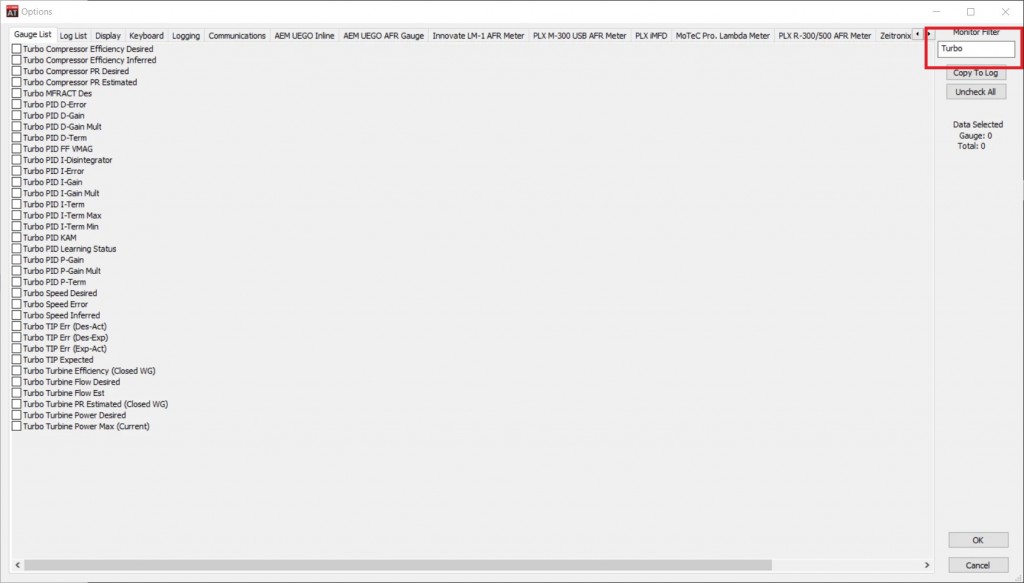 Enter text.
Only monitors that contain this text will be shown.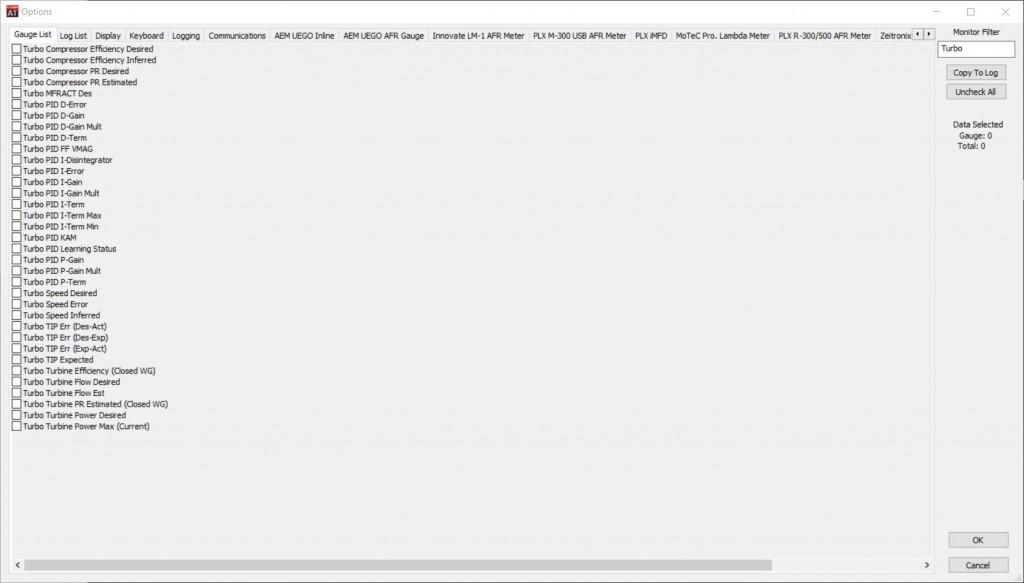 This feature is currently available to the Ford Accesstuner software version 3.0.1+16853.17956 or newer.  It will be added to every other platform at the time of its next release.